gift flick®
What a great idea - send a virtual present at any time whilst you wait for the actual gift to arrive.
Sending a gift which can be unwrapped at anytime!
How it works
1. Choose your gift from The Hamilton Hamper
2. Select send as an instant gift
3. Personalise your message and add a photo or video message
4. Create your gift story and share the link when you're ready.
5. Your loved one digitally 'unwraps' the gift, while the physical item is on its way.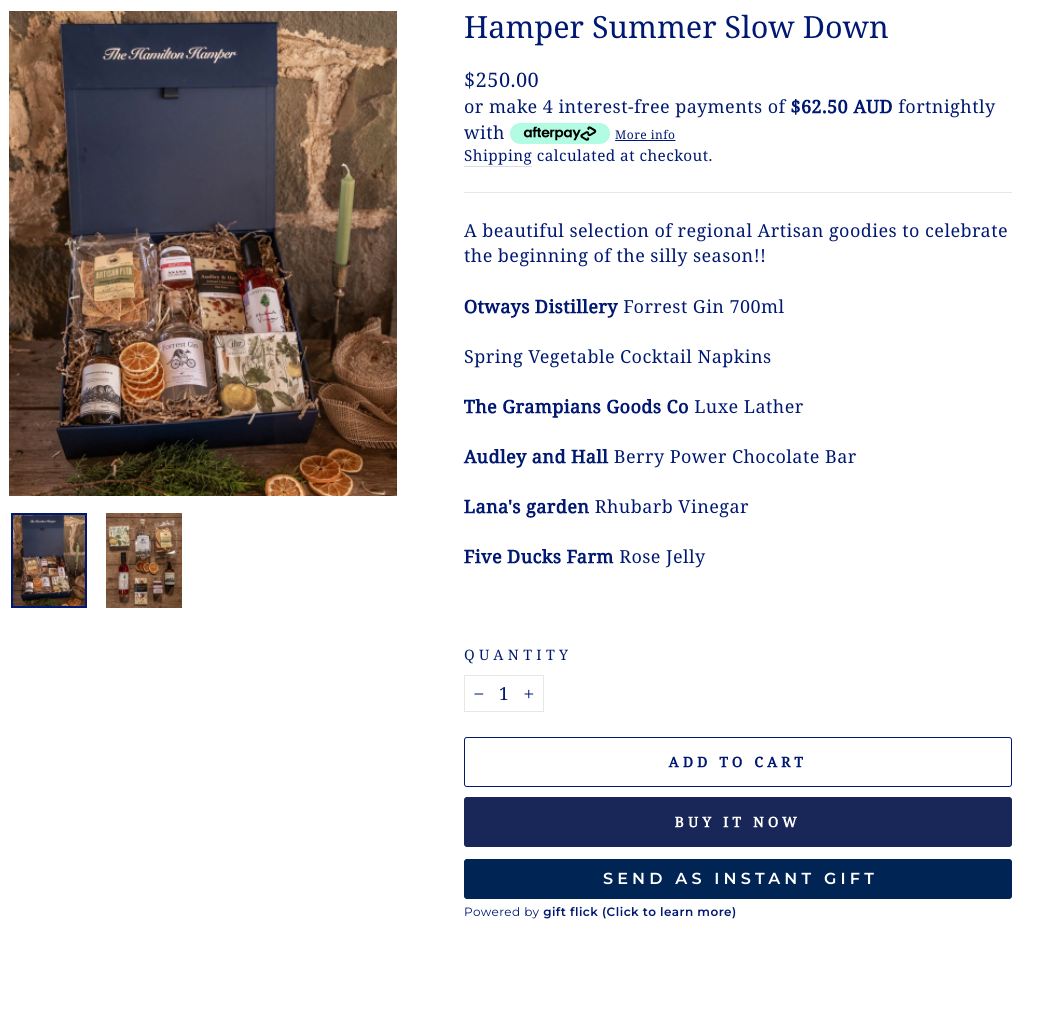 Here are the benefits...
NEVER MISS A GIFT
Create a gift flick® without little effort - less than a few minutes and share the link digitally.
DELIVER WHEN YOU WANT TO
Simply share the link when you're ready to gift, regardless of the day or time.
ADD A BESPOKE TOUCH
Choose a theme and create a custom video message to be sent with your digital gift.
NO EXTRA CHARGE
gift flick® is a free service with every purchase made from The Hamilton Hamper.
gift flick® is free and available on all purchases from The Hamilton Hamper.
Be sure you create your gift flick® as soon as you've placed an order.
Unfortunately, you can't create a gift story after the confirmation page has been closed.
Yes, you can only make changes before the gift flick® process is complete.
No, your invoice will be emailed to you after you have completed the checkout. The packing slip included in the delivery will not list the price. However, the price of each item may appear on the product swing tag or barcode sticker. We will do our best to remove these for you, however sometimes they sneek through!
If you're buying a product or voucher as a gift, gift flick® enables you to instantly deliver it via email, SMS or messenger ahead of it arriving in the mail. Once you've placed an order, select the gift flick® option on the order confirmation page to create a customised gift story with a video message.